I received a Direct mail (DM) when I moved to Sweden. It was so brilliant that I had to write an article about it. See it in the headline picture and read on to find out why it worked so well. But first, numbers, facts and attitudes towards DM.
Is the physical letter slowly dying in this digital age? Not if you read this article from Forbes. They even write that the death of the physical letter is an urban legend.
The article states that even though there has been a reduction in response rates for DM over the past 10 years, the response rate is considerably higher than the response rate for email marketing, namely 4.4% compared to the 0.12% for emails. In this Infographic from Digital Doughnut, comparing email vs DM marketing, the numbers are the same.
The marketing automation platform MailChimp, used by many companies worldwide, have stated their average email campaign stats, among them the open and click rates of various industries. If we look at the click rate, the average is 2.62%.
The response rate is not the only reason for direct mail apparently working and producing better response rates than email marketing. According to Forbes, it's very much about the emotional effect that a physical letter has on the recipient.
10 reasons why direct mail is effective:
The fact about the emotional effect also resonates with Mohawkconnects, who have written this article about the 10 reasons why DM is more effective than email marketing:
Direct mail gets delivered
Direct mail does not require an opt-in
Direct mail stands out
Direct mail gets noticed
Direct mail is read
Direct mail tells a story
Direct mail sticks around longer (on the desktop, on the breakfast or coffee table)
Direct mail has higher response rates
Direct mail is viewed as more trustworthy
Consumers prefer direct mail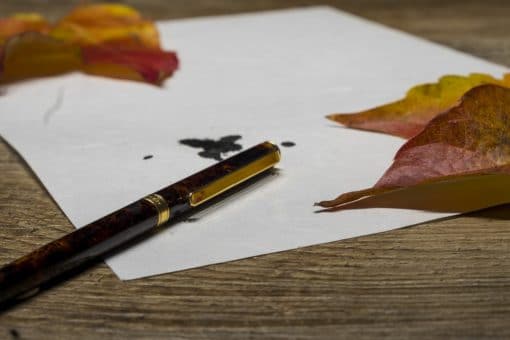 What do recipients and senders of Direct Mail say?
I recently asked my network about their attitude towards DM. Opinions seem to differ; Those who answer as recipients below will be marked (R) and those who answer as senders will be marked (S):
It goes directly into the waste bin and it's a waste of ressources (R)
If it's done the right way, it can be very effective (R) and (S)
Because of the price of sending an old fashioned letter these days, a DM needs to be targeted and with good content (R) and (S)
We've used it, followed up after having sent it, but we get mixed reactions. (S)
If data is not used correctly, it can have the opposite effect (R)
My conclusion on the mini-survey: The majority of those asked think DM is still legitimate if used correctly
I moved to Sweden and got "spammed" – in the good way…
I moved to Sweden in August and was quite positively surprised about the many offers that landed in my physical mail box after I moved here. The message has been "welcome to Sweden" or "Welcome to Malmoe" and "since you moved to our country/area recently, we have a good offer for you".
I have received:
Coupons with discounts for various shops in the near by malls
Offer for free fitness training
Offer for a free dentist check
Offer for a tire change for the car
Coupons with discounts for cultural events in Malmoe, concert halls, museums, art exhibitions etc.
But one particular direct mail kicked a**!
There was one DM in particular, that kicked so much a**, I decided to write this article about it. I received a "letter" from Skånetrafiken, which is the regional public transportation company. They sent me an offer for 14 days of free transport in the region and it was so elegantly designed and cleverly using data they already knew about me, that I instantly said yes.
Front of "the letter"
Graphic design: a different format, an arrow pointing at something that looks like a real travel card (which is called a "Jojo" card in the region of Skåne)
Use of data: My private address is very clearly stated on the front, so I can see it is meant for the household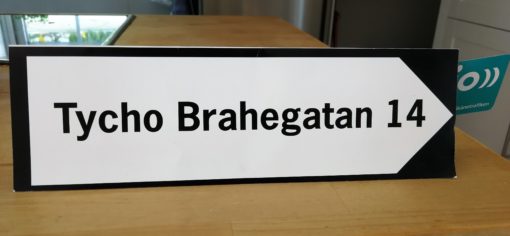 Backside of "the letter"
Use of data: My name and address is stated on the back of the "travel card", so this is indeed for me personally and not just something for the household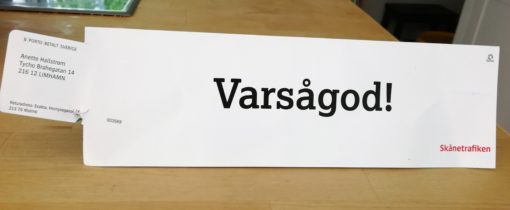 When I open "the letter"
Graphic design: good use of vivid colors and focus on the offer: that I as a new citizen in the region can travel two weeks for free with Skånetrafiken. The green "Jojo card" is the same color and size as a real travel card
Use of text: I feel very welcome. They know that I moved to the country recently and I am easily and in a very intuitive way guided to how I can redeem the offer and acitvate it online
Use of data: they have used intelligent data. They know where I live and therefore they also know the location of my nearest bus stop (stated in the red box on the picture upper right)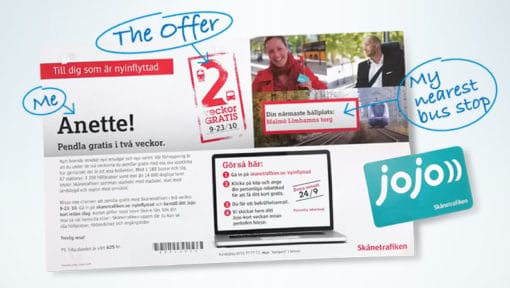 My conclusion about direct mail:
I still believe DM is justified both in the B2C and the B2B segments. Especially if you combine it with digital marketing. But a successful direct mail calls for an effort from the sender:
Know your audience and their needs
Use data about your audience (if you have access to it)
Use data correctly (do not send the same offer to someone you know just bought already)
Do not send to much direct mail and spam your audience
Combine DM with email marketing
Think out of the box and use a different format that will surprise your audience
Use a graphic designer to think through the layout of the letter
Think about what you write; what problem can you help to solve for your audience, rather than telling them how good you are at something, which you basically don't know if your audience needs
Let me hear about your experiences with direct mail and what you think about direct mail in the comments section below. Either as the recipient or as the sender.
Hallkom helps companies communicate better with customers, partners and employees. I write articles and debates about communication, marketing, freelance life, Start-Up life and about Sway, the cool, online presentation tool.